Lodging In Southern Colorado
Stonewall Lodge & RV Park is a family-owned and operated campground in the heart of the Rocky Mountains, offering spacious, well-maintained camping sites with full hookups (30 amp and 50 amp), Wi-Fi, cable TV, and onsite amenities like picnic areas with grills and a custom playground for the kids. Our friendly staff will make sure you have everything you need for an enjoyable stay!
Stonewall Lodge & RV Park
Stonewall lodge & RV Park, Weston, Colorado's family-owned camping and recreational facility, provides camping for visitors in the Southern Colorado area. We offer campsites, cabins, and other amenities such as playgrounds, access to hiking trails, and more.
Stonewall Mountain Lodge
Stonewall Lodge has guest facilities that include 11 large, well-appointed studio rooms with full kitchens, most with 2 queen beds. Our two cabins can accommodate the whole family, each with its own private deck and propane barbecue grill. We even furnish the propane.
We also offer 16-Full hook up RV sites-with 30 & 50 AMP, to accommodate any size camper.
We may not be a luxury resort, but our lodge rooms and cabins all come equipped with linens, towels, pots, pans, utensils, flat screen TVs with DirectTV, wireless Internet, soap, toothpaste, and shampoo as well as kitchen essentials like coffee pots, coffee filters, coffee, cream and sugar. We will do what we can to make your stay comfortable!
All our facilities are complete with shady Ponderosa pine and Aspen trees, spacious decks, picnic tables, and grills.
See What Others Have Said About Their Stay
Check out verified reviews from Google below…
Stonewall Lodge On The Map
Situated in the heart of Colorado's natural wonders, Stonewall Lodge is the ideal starting point for families and adventurers alike. Within our proximity lie the serene waters of the Purgatoire River and the expansive wilderness of San Isabel National Forest. The scenic Highway of Legends beckons road trippers with its captivating tales and vistas. For outdoor enthusiasts, Trinidad Lake State Park offers a plethora of activities set against a picturesque backdrop, while nearby wildlife areas like Bosque del Oso SWA and North Lake SWA promise intimate encounters with nature.
Surrounding Stonewall Lodge are charming towns each bearing its unique essence: from the historical intrigues of Cokedale and Ludlow to the vibrant communities of Trinidad and Walsenburg. Whether it's the tranquility of nature, the allure of local culture, or the thrill of adventure, Stonewall Lodge positions you perfectly for an authentic Colorado experience.
Around Stonewall Lodge
If you're coming to Colorado for fishing trips, check out the amazing trout fishing at Monument Lake Resort, North Lake, Blue Lake, or Bear Lake. Or you can pan for gold in the Sangre De Cristo Mountains.
In summer, Monument Lake Resort AKA "The Hidden Gem of Colorado" is the place to be for its beautiful private mile long mountain lake, historic architecture, amazing food, and unforgettable Live Entertainment!
There are so many features to Southern Colorado, you won't know what to try first! You'll enjoy an authentic Colorado experience in these beautiful settings.
Why Choose Stonewall Lodge & RV Park?
Stonewall Lodge & RV Park is the perfect place to stay if you're looking for a relaxing vacation. Our property has everything you need, and we're dedicated to making your family vacations as comfortable as possible.
Stonewall Lodge & RV Park offers a variety of amenities that will make your stay enjoyable including free Wi-Fi. We have plenty of space for everyone, and our staff is knowledgeable about the area. We also offer great discounts on rates for seasonal residents, so don't wait any longer! Book your stay today!
Stonewall Lodge & RV Park Reservations
Stonewall Lodge & RV Park provides a wide selection of lodging options for visitors to the area. From cabins to cottages to RV and camper parking, we have something for everyone. We also offer a variety of amenities within walking distance like playgrounds, hiking trails, river activities and more. With our easy online booking system, reserving a room at Stonewall Lodge & RV Park is easy!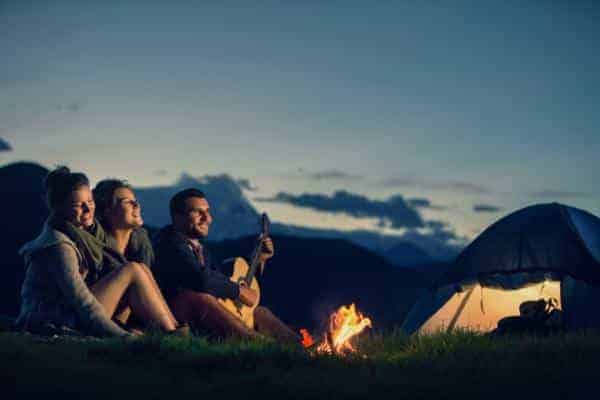 Stonewall Lodge & RV Park Policies
Stonewall Lodge & RV Park Policies are a set of guidelines that help keep guests safe and happy during their stay. They contain information about things like animal safety, housekeeping, noise levels, and more.
Housekeeping
Housekeeping policies at Stonewall Lodge & RV Park include cleaning common areas such as fire pits and the pavilion and emptying trash into the dumpster. It also includes responsibly caring for fire pit materials. There is no smoking inside any of the buildings on the property.
Pets
We are a pet friendly establishment, and there is a small fee of $50 to bring your dog, up to 50 lbs. Of course, guests are required to care for and clean up after their pet during their stay.
Noise Levels
Noise Levels at Stonewall Lodge & RV Park are regulated between 10 p.m. and 8 a.m. so everyone can get their beauty sleep before the next day's adventure.
Parking
Parking is located in a designated area near the entrance to the property. All vehicles must be parked in this area at all times.